Rob Austein



  You write 16K and what do you find?
  You're another day older and further behind
  Don't y'call me, Saint Peter, 'cause I can't go
  My code don't run and my compiler's too slow...



It doesn't look like I'll ever have time to write a gee-whiz neato keen home page, so you'll just have to make do with this one.
Places I've worked

These days I work at Dragon Research Labs.
I spent a long time as an engineering manager at the Internet Systems Consortium.
Before that, I spent a few years as an independent consultant.
Before that, I spent a few years as VP of Engineering at Internetshare, Incorporated, working on IPv6 transition tools.
Before that, I spent a long time as VP of Engineering at Epilogue Technology Corporation, doing networking code for the deeply embedded market (if your toaster has an IP stack, there's a good chance it's the one we wrote). Epilogue eventually got bought by Integrated Systems, Inc., and I stuck around for a few years to help with the merger. Integrated Systems itself was later bought by Wind River Systems, which was eventually bought by Intel.
Before any of that, I spent a long time on the staff at the MIT Lab for Computer Science.

Volunteer stuff

I spent six years on the Internet Architecture Board, during which time I read an awful lot of email related to the Internet Engineering Task Force.
I also spent four years on a study committee for the Computer Science and Telecommunications Board of the National Research Council (which is related to but not the same thing as the National Academy of Sciences). We wrote a book, which is available from the National Academy Press.
I'm also involved with The Alpha Delta Phi Society, a co-educational college literary society. I've served on my chapter's Board of Trustees since the early '90s, and served a ten year hitch on the national Board of Governors as well.

Photos

I've started building a gallery. Some of this is scanned old stuff, but a lot of it is new. Digital cameras sure do make this easier.

Publications
Ancient history and other jokes
Other writings
Almae Matres
Murphy had it backwards!

"What can go wrong usually goes right—and then people draw the wrong conclusions."
—William Langewiesche

Restaurants and pubs worth visiting if you happen to be in town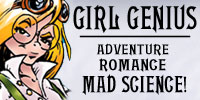 ---
Last updated: Fri Jan 25 07:55:30 2013 by Rob Austein